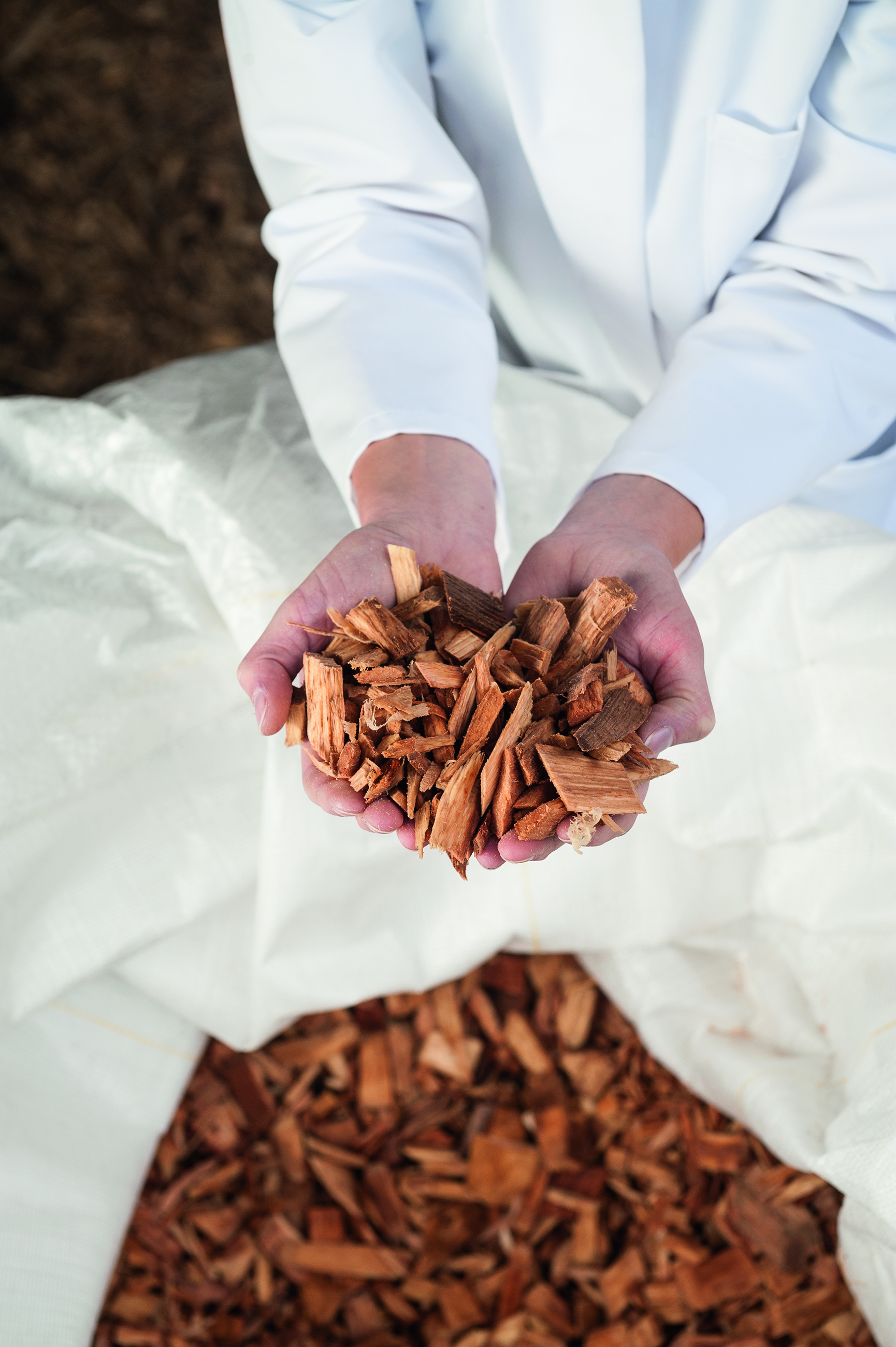 Challenges
Using wood on an industrial scale offers a great opportunity to replace crude oil and natural gas. The challenge is coming up with innovative ways to treat biomass so as to allow for sustainable products and production processes. Normally, forestry waste, weak wood and other inferior wood is ground into wood chips, which are an important feedstock for the wood processing industry. They are also used as fuel in thermal power plants and woodchip heating systems. However, the high moisture content of fresh wood chips presents two problems: it is a lot of weight to transport, and it is difficult to store the damp cargo. If it is not protected from rain, the material quickly rots.

A number of problems need to be solved for the industrial use of biomass, including aspects of material quality, stability, storage and energy density. This is why Fraunhofer IGB has developed an innovative technology, e.g. within the framework of the EU SteamBio project, which addresses all of these problems by offering efficient treatment of biomass residues and at the same time an alternative to the production of green chemicals. The technology is not limited to biomass products, but can be used for various solid residues such as manure, fermentation residues or sludge.

Our solution
For the improved energetic and material use of lignocellulose-containing biomass, we have successfully demonstrated torrefaction up to pilot scale. The technology consists in drying or torrefying solid residues with superheated steam (SHS) under atmospheric pressure. The material to be dried or torrefied is introduced to the SHS atmosphere where it is supplied convectively with heat and its moisture content evaporates.