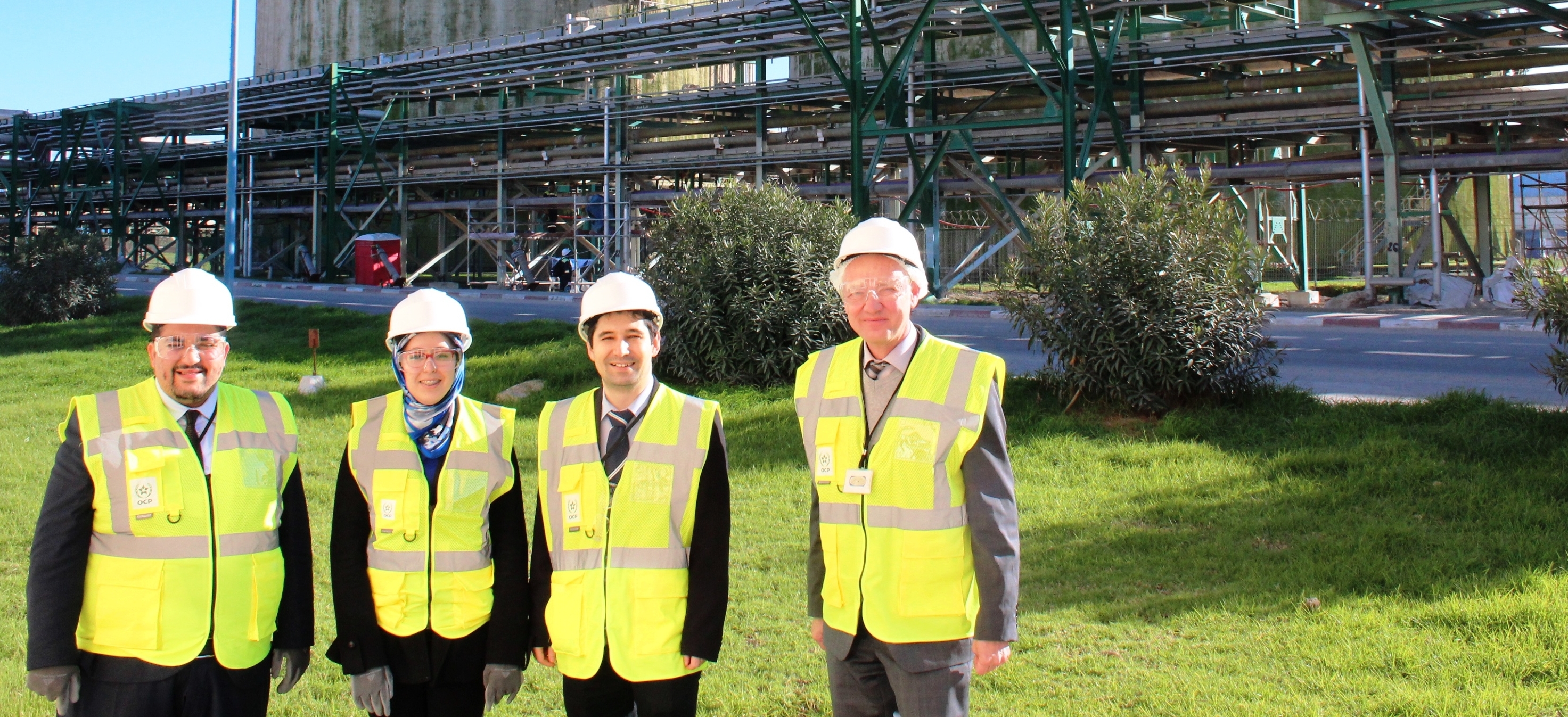 The production of "green" ammonia from renewable sources will be an important pillar of the future global economy. As a "Power-to-X" product, green ammonia contributes significantly to the coupling of various sectors, helping to create a stable renewable energy landscape.
Fraunhofer IGB has been working on green ammonia production as a future technology for several years. Back in November 2018, the Green Ammonia project started on behalf of the Moroccan fertilizer manufacturer OCP and in collaboration with the Fraunhofer Institute for Microstructure of Materials and Systems IMWS, with a focus on evaluating new technologies for the sustainable production of ammonia.
Green ammonia demonstration plant
In the second phase of the project which was successfully completed in 2020, Fraunhofer IGB and IMWS together with OCP and Green Energy Park (GEP) in Morocco conducted important preparatory work for the construction of a green ammonia demonstration plant. With a planned production capacity of about four tons per day, the first-of-its-kind plant on the African continent serves the testing and techno-economic evaluation of the whole process chain in realistic intermittent operation. The tasks of Fraunhofer IGB included supporting the client in the planning and design of the plant as well as in the selection of process components and their suppliers.
Fraunhofer IGB's green ammonia production activities in Morocco and other countries are of strategic importance in the context of the political agenda in many regions of the world. In the advancing global energy transition, ammonia will play a significant role as a storable and transportable energy vector with an already existing infrastructure.