Increasing efficiency of plasma sources for the organic decontamination of water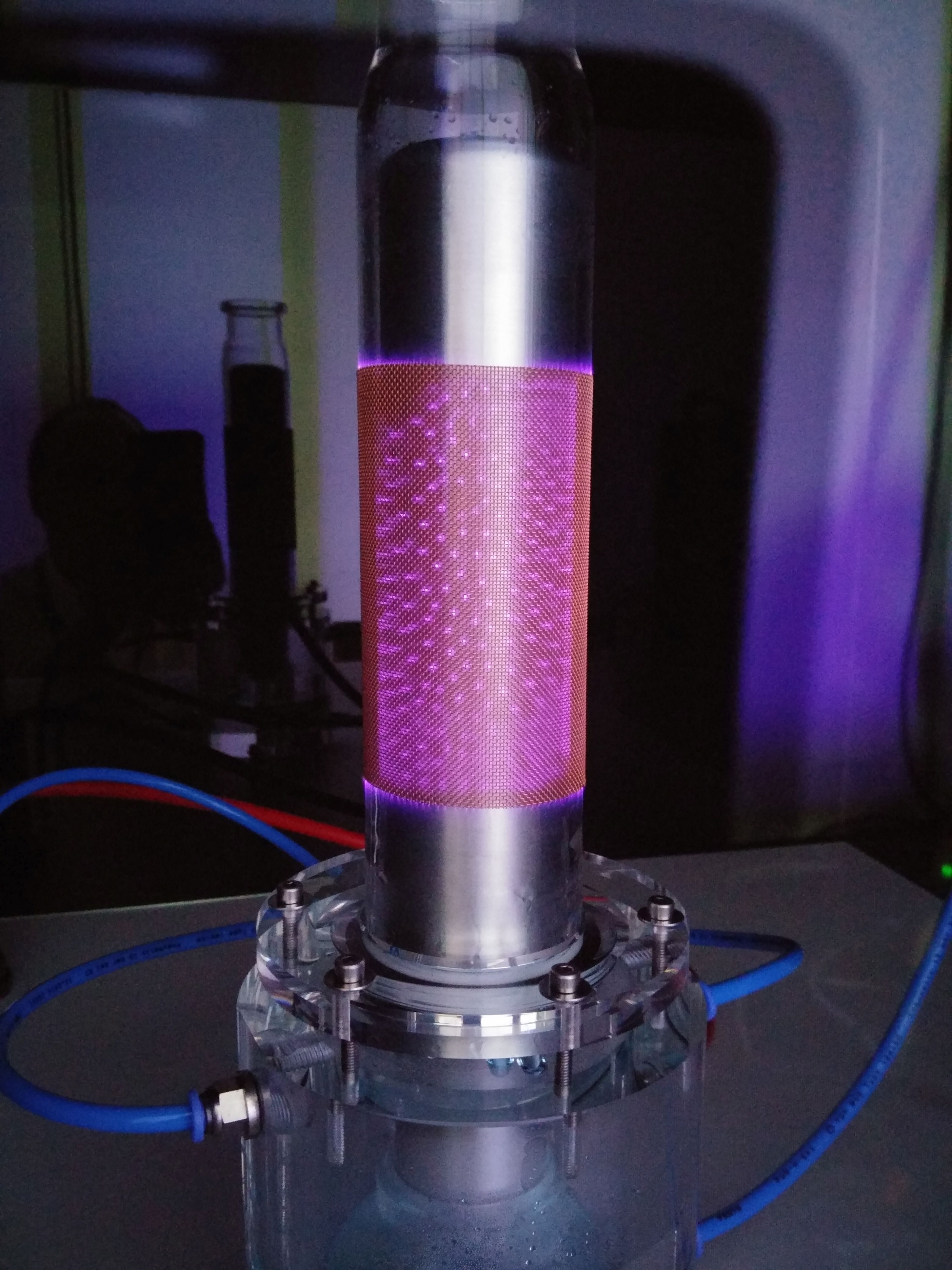 Non-Biodegradable substances can be removed by means of advanced oxidation processes (AOP) with oxidizing substances. However, currently available methods usually require chemical additives that are regarded as hazardous substances, must be dosed appropriately and have to be disposed of properly.
The WasserPlasmax project is therefore investigating how pollutants in water can be degraded using plasma at atmospheric or reduced pressure – and thus avoid the addition of chemicals. Radicals as well as UV irradiation are generated in the plasma, which both oxidize and degrade pollutants dissolved in water via chemical reactions or photochemical processes respectively. In addition, it is being investigated whether photocatalytic surfaces can be integrated in plasma reactors for water purification and whether the radicals generated on the surface of the reactor are able to enhance the degradation processes.
For this purpose, three different reactor types with the highest possible surface / volume ratio of the water in contact with the plasma are set up. The effectiveness of the plasma processes is determined by degradation of the contaminants and elimination of microorganisms. According to the results, the best reactor configuration is selected to set up a demonstrator.